MixPanel to Firebolt in minutes MixPanel
Mixpanel is an event analytics service company. It tracks user interactions with web and mobile applications. Data collected is used to build custom reports and measure user engagement and retention. Mixpanel works with web applications, in particular SaaS, but also supports mobile apps.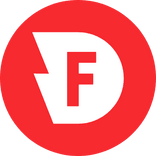 Firebolt
Firebolt is a complete redesign of the cloud data warehouse for the era of cloud and data lakes. Data warehousing with extreme speed & elasticity at scale.
Estuary helps move data from MixPanel to Firebolt in minutes with millisecond latency.
Estuary builds free, open-source connectors to extract data from MixPanel and write data to in real-time, allowing you to enable a copy of your data wherever you want.
All your data, where you need it
Consolidate your data into the leading warehouses, then integrate with your tools of choice.